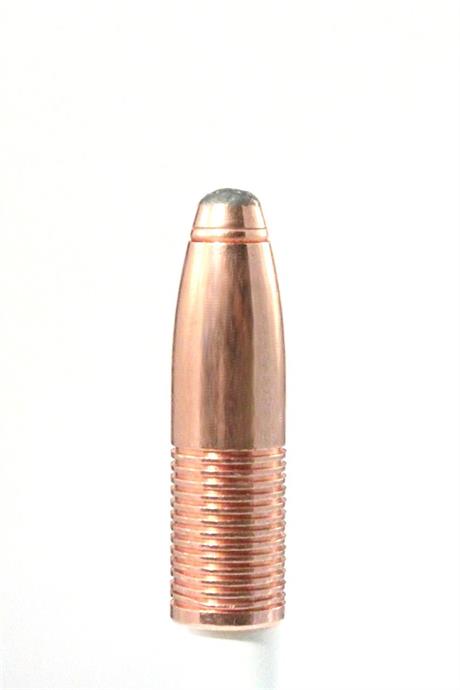 North Fork Percusion Point.
Shocking. Opens fast and penetrates deep. The percussion point is specifically designed for large felines and has an expansion groove near the point of the bullet that provokes rapid expansion and massive initial shock. A bonded lead core and solid copper shank ensure high weight retention and a large and deep wound channel after the initial explosion. When on safari the visible expansion groove provide tactile and visible confidence the correct bullet is being used att the proper time. From .375 300gr we manufacture our SS bullet with thicker mouth. That ensure deep penetration when you hunt buffalo. For Moose, Elk, Bear and other animal the PP is a perfect choice.
We manufacture PP in following calibers and weights.
.375 300gr 350 gr
.410 400gr
.411 400gr
.416 400gr 430gr
.423 400gr, 430gr
.458 500gr 550gr